---
Home
---
Committees
---
Topics
---
Call for papers
---
Important dates
---
Instructions for Authors
---
Publication Ethics
---
Venue
---
Accommodation
---
Registration
---
Login
---
The organisatiors give the possibility to use the services of CONFITO EVENTS & TRAVEL to find suitable accomodation in Sofia. For more information visit www.confi.to or contact them via e-mail: info@confi.to or by phone: +359 886 701 858.

The available recommended hotels are presented in this file.

A map of the venue and some of the nearby hotels is presented below. To open the location in Google Maps click on the image below.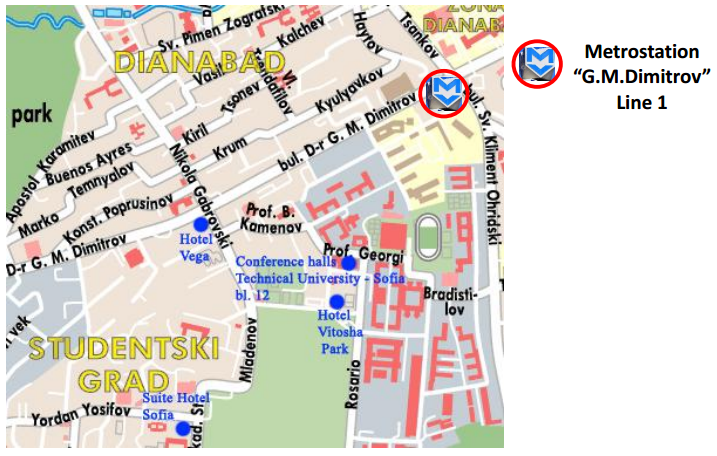 Last changed on 21.12.2020, 17:05:31
This page will be accessible until 31.12.2021