The Workshop will be held at the Big "Zlatarov" hall, the University of Chemical Technology and Metallurgy (UCTM) - the Rectorate building.
The cocktail will be held at the Library of UCTM.

How to get to UCTM:
By bus: From the city center - bus 280 at the Sofia University (first stop).
By metro: to G.M. Dimitrov station and then bus 280 for one stop. This route is also applicable for participants coming from the airport.
Ticket price: 1.60 BGN - one way journey.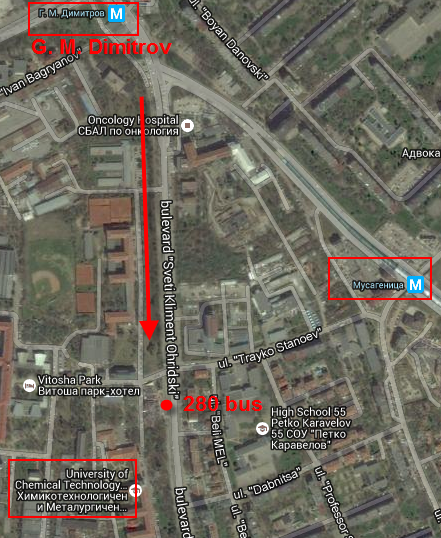 Map courtesy of Google Earth.
Last changed on 09.09.2017, 18:27:05
This page will be accessible until 28.02.2018